After four years of persistent effort by many, we are pleased to announce we have received the Coastal Area Management Act (CAMA) Permit for The Marina at Seawatch at Sunset Harborsm!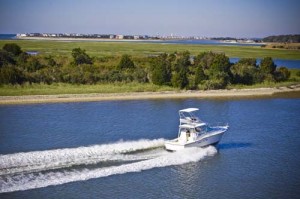 This 267-slip safe-harbor marina will be the largest of its kind in North Carolina south of New Bern. The acquisition of a select CAMA Permit for a 10+ acre Upland Basin Marina is a significant milestone for the Seawatch® community. The Marina at Seawatchsm will offer residents an easily accessible, protected launching point for cruising the Intracoastal Waterway and fun-filled excursions on the Atlantic Ocean.
What's planned for The Marina at Seawatch at Sunset Harborsm:
Located close to channel marker 24 on the ICW at the Lockwood Folly River
10+ acre upland basin marina, offering excellent protection to sailboats and power vessels
267 wet slips, including guest boat slips
Depth of 8' at mean low tide
State-of-the-art floating dock system
Easy, quick access to the Atlantic Ocean at the Lockwood Folly Inlet on the ICW
2 private boat ramps
Resident parking
A 3/4 mile, 6' wide pedestrian boardwalk around The Marina
Crabbing and fishing piers with gazebos
A pedestrian and passenger cart bridge extending from the Marina to the Waterway Village of Brisa de Mar
A timetable for construction of the Marina is in development. Our first priority, of course, is continuing with Seawatch's infrastructure and roadway construction progress and the first phase of Sunset Park.