Construction activity continues at Ocean Ridge Plantation in the neighborhood of Waterbrook Woods with emphasis on roadwork and pond excavation. The curbing and paving installation in Phase V, Section 1 is complete. Pond excavation for Phase V, Section 1 is also nearing completion with the creation of several magnificent new ponds. Also in this section of Ocean Ridge, luxury home builder Mark Saunders Luxury Homes recently opened our exquisite new Waterbrook Woods Model Home for tours.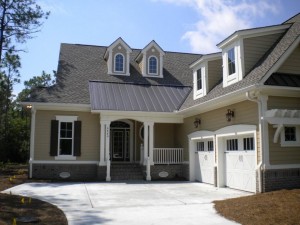 This professionally furnished and well-appointed home embodies coastal living at its finest.  This spectacular model home represents one of ten new Waterbrook Woods Collection Homes designed by master builder Mark Saunders Luxury Homes. For more information on home designs and floor plans please contact an Ocean Ridge Real Estate Consultant at (800) 556-6570.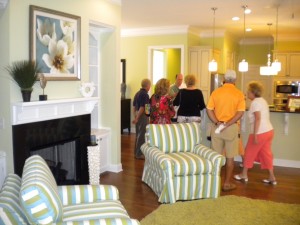 The model home just received rave reviews as over 120 Ocean Ridge property owners attended the Waterbrook Woods Open House and Block Party on Labor Day weekend. Everyone enjoyed the company of neighbors and friends, the food and the great prizes won by several lucky families during our raffle drawing.