"Forget stocks. Don't bet on gold. After four years of plunging home prices, the most attractive asset class in America is housing."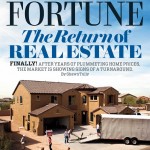 A recent issue of Fortune Magazine featured an article on the real estate market that we thought was very interesting. The article pointed out a few observations to describe their assessment. Two important trends mentioned in the article were:
1 – The steady decline in prices which has been going on nationally since 2005 has finally hit the level where it costs less to own a house than to rent in many cities.
2 – Home builders have held back on building new homes for several years, creating the conditions for a shortage of new homes when demand goes up just a little bit.
If you would like to read the article, click here.
Now is a great time to buy real estate!